From Burgen to Bernkastel-Kues and throughout the region
Buses run from and to Burgen until 9 pm. The bus journey to Bernkastel-Kues lasts about 25 minutes and costs 4,- (at the current time - spring 2021).
Please note that the number 332 bus to Bernkastel changes its number to 335 in Veldenz and the 335 from Bernkastel to 332 in Veldenz. You do not need to change buses.
Visitors to wine festivals with more than local importance e.g. the wine festival of the central Moselle valley in Bernkastel-Kues at the beginning of September can take advantage of a shuttlebus service. Watch out for announcements.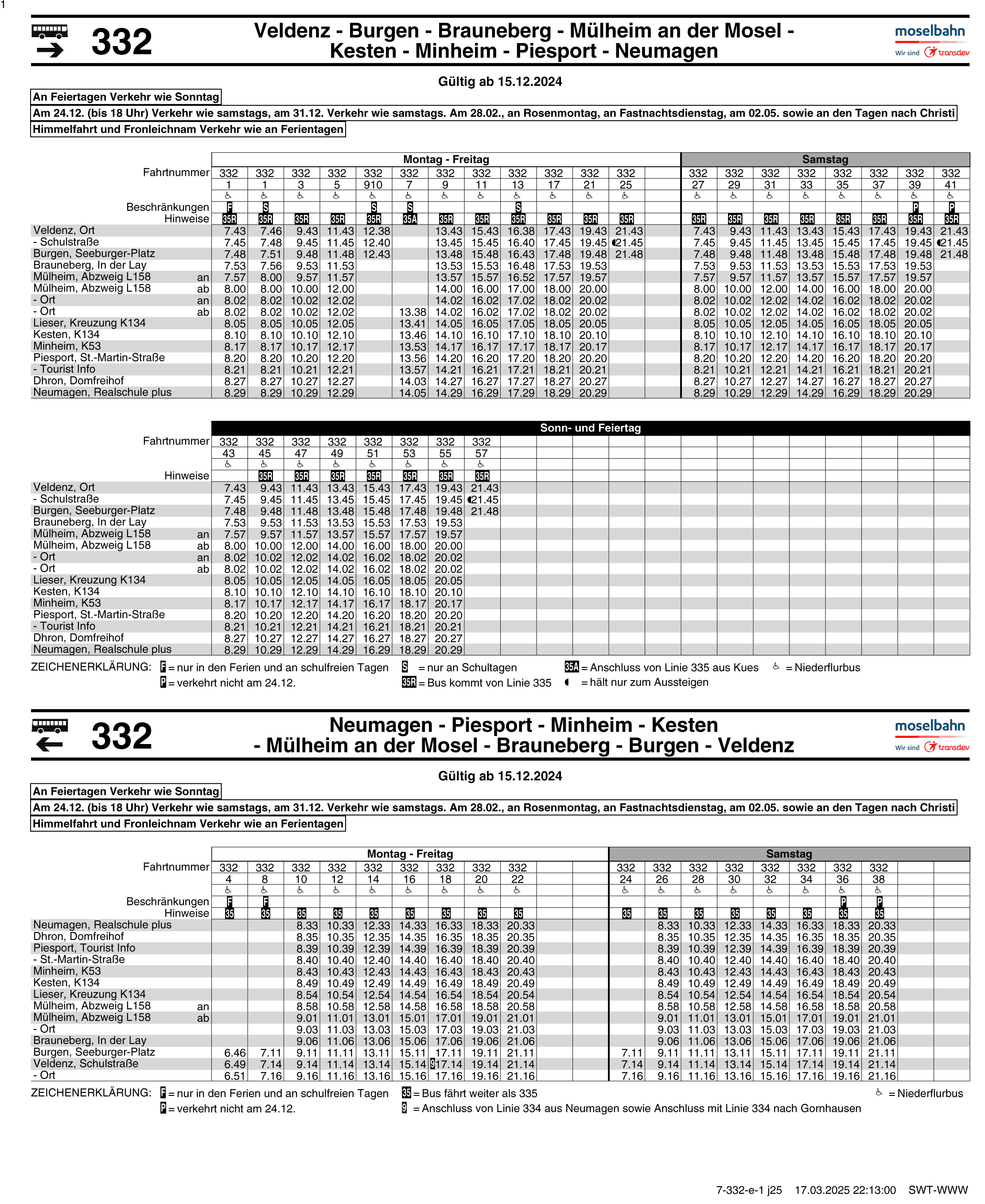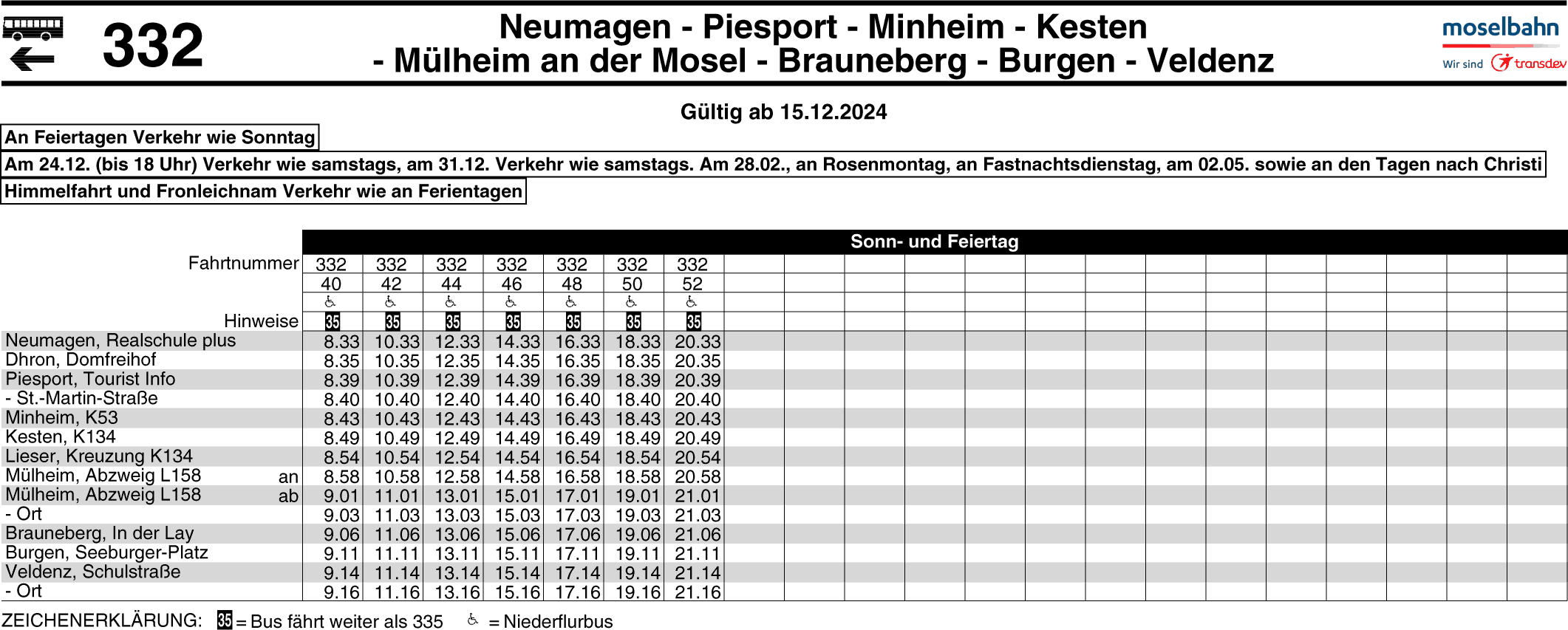 Download bus timetable Number 332 as PDF.
You can consult other bus timetables on the website of the "Verkehrsverbund Region Trier" (no English version)www.vrt.de
Information about rail travel from the station at Wittlich (about 10 miles away) (no English version) www.bahn.de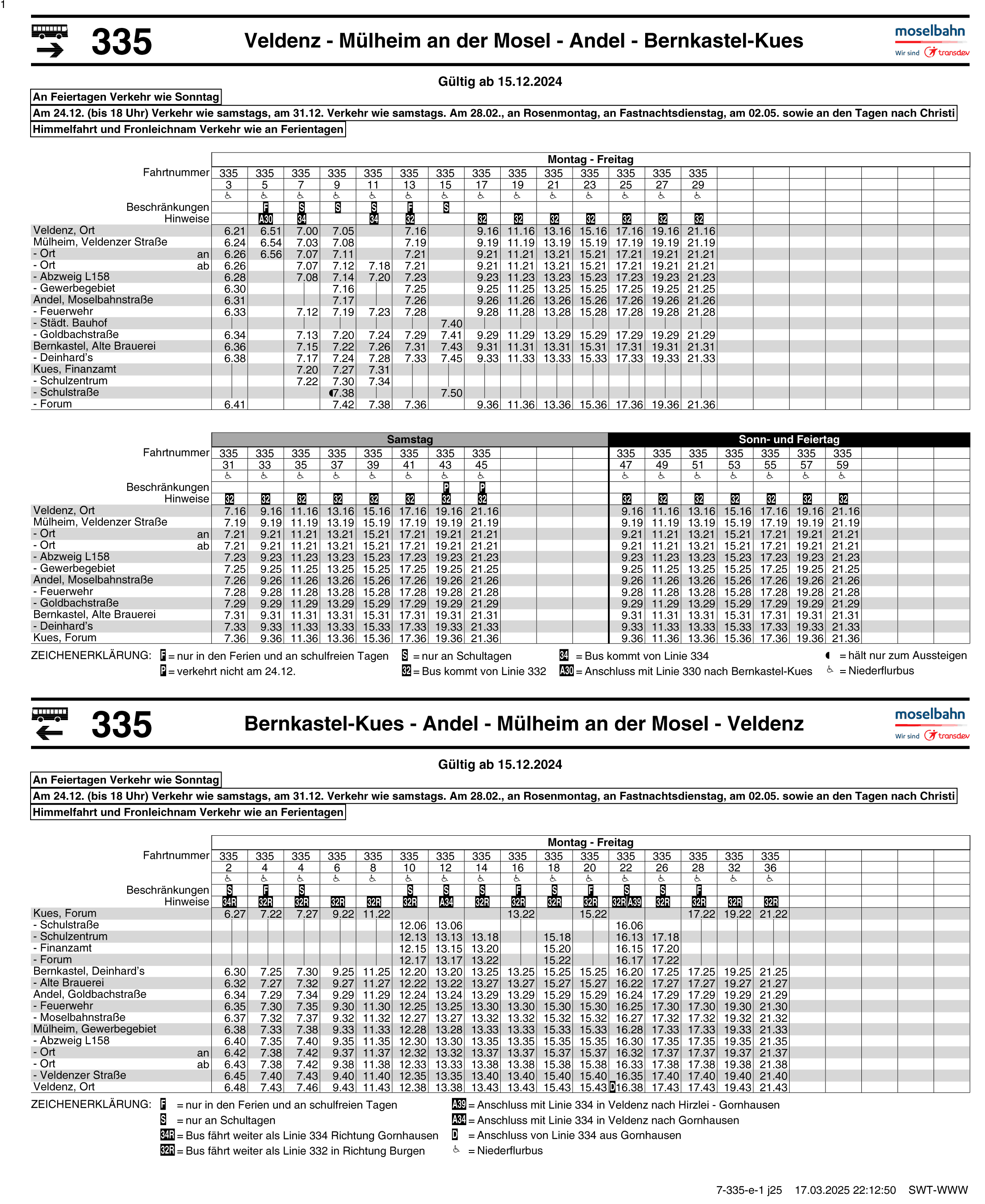 Download bus timetable Number 335 as PDF.
You can consult other bus timetables on the website of the "Verkehrsverbund Region Trier" (no English version)www.vrt.de
Information about rail travel from the station at Wittlich (about 10 miles away) (no English version)www.bahn.de