Our Vineyards
Favourite wines grow here.
The vineyards that surround Burgen and have been cultivated by our winemakers for generations bear the names Burgener Kirchberg, Burgener Hasenläufer, Römerberg und Mandelgraben. Mostly steep slopes, with more or less identical terroir to the wold famous Brauneberger Juffer just 2 miles away.
Take your time! Our winemakers will be delighted to introduce you to the wide range of vine varieties grown in the Moselle region when you take part in a relaxed and cosy wine tasting.
Vineyard Burgener Kirchberg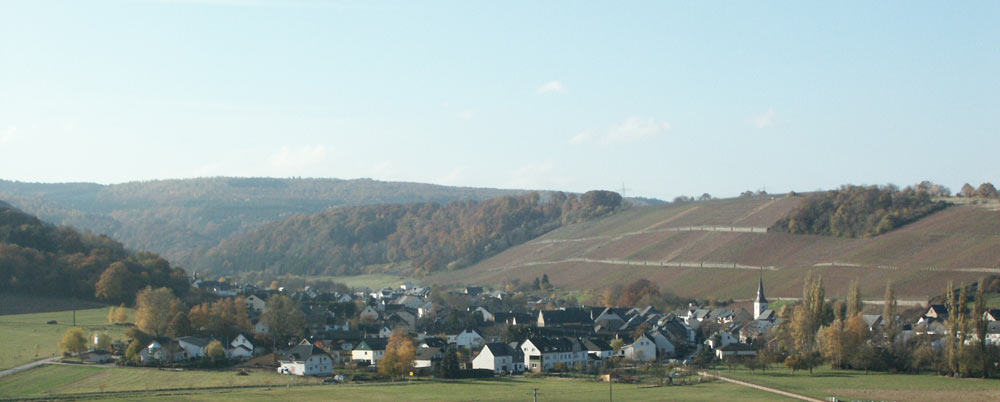 A south-west facing slope with soft slate soil. It is protected from the west wind by woodland. This means the growing area receives sufficient moisture even in extremely dry seasons.
The resulting wines are succulent and fruity with robust acidity and hearty bouquet.
Weinlage Burgener Hasenläufer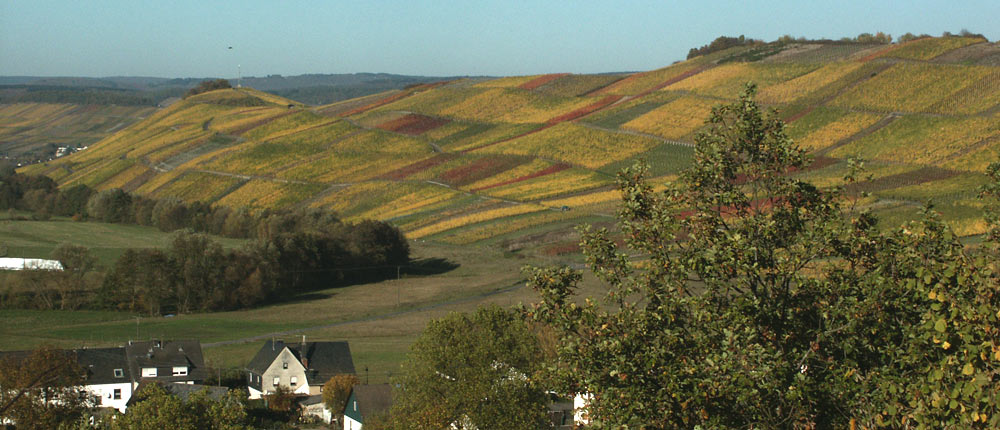 A south-west facing undulating slope which gives rise to varied exposure to the sun. The vineyard is surrounded by a broad valley where the Moselle once flowed two hundred thousand years ago. The soil is optimally enriched by the deep Devon slate subsoil and has a high proportion of humus.
The resulting wines are luscious, perfumed and full-bodied with sprightly riesling bouquet.
Vineyard Römerberg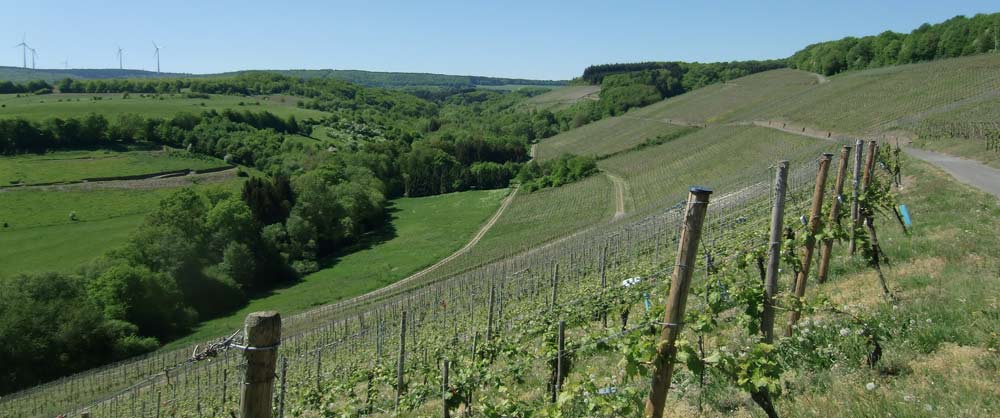 An ideal south facing slope with sun all day long. The soil is deep, humus rich Devon slate with soft slate subsoil which acts as a water reservoir.
The results are aromatic, sprightly Riesling wines with elegant bouquet including absolute top quality.
Vineyard Mandelgraben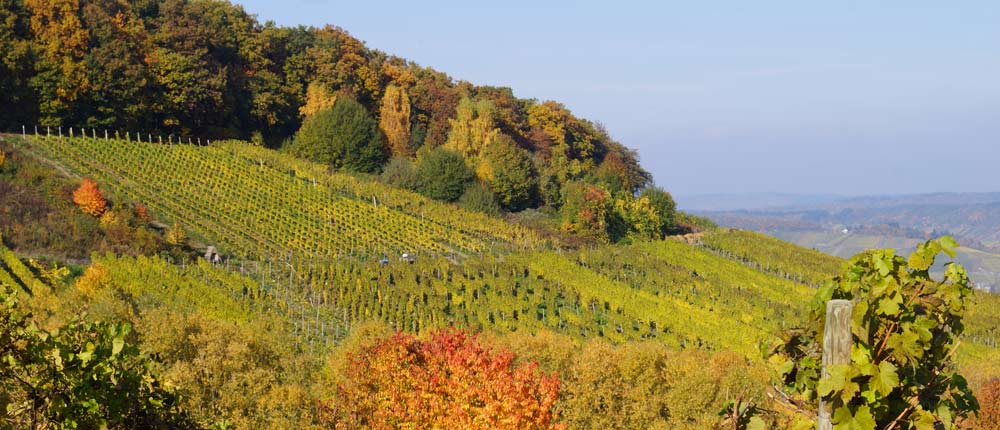 The slopes extend all the way up to a woodland peak, ideally supplied with water even in hot, dry years. The rich slate soil contains hard quarzite and gravel.
The resulting wines are piquant with wonderfull acidity and plenty of finesse.
Between Wehlen and Trier
Our winemakers also work slopes that are not in the immediate neighbourhood of Burgen. Some vineyards are in Bernkastel-Kues and in other well known wine locations along the Moselle as far as Trier so that in Burgen you can even enjoy a "Bernkasteler Kardinalsberg" or a "Wehlener Sonnenuhr".