Our Wine Estates
Wine tasting at our winemakers
Our vines thrive on the steep shale slopes around Brugen in the valley of the Frohnbach stream in a micro climate that is almost Mediterranean.
Do accept an invitation to a convivial and informative wine tasting at one of our wine estates and take the opportunity to sample some typical Moselle dishes.
And who knows - perhaps you will discover a new favourite wine...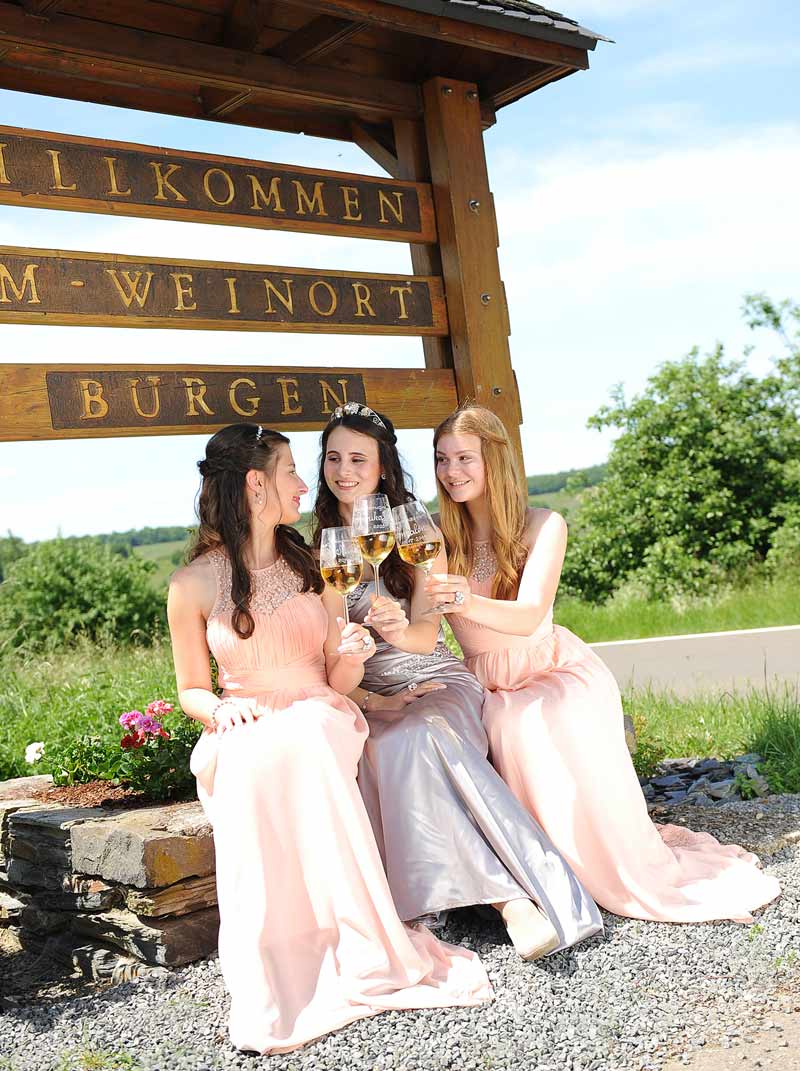 Wine Queen Annika
and her princesses Annalena und Mira
How about a "moveable" wine tasting?
Experience an attractive and diverse covered wagon excursion in the valley of the Frohnbach and the surrounding vineyards.
On the way you will learn lots of interesting information about vine varieties, the soil, the cultivation and care of the vines and can savour the results directly by tasting the wine.
It's the perfect combined experience of wine and nature.
(Those winemakers offering excursions are noted in the list above.)